The Grand Siba
The Grand Siba is one of the best hotel in Sambalpur, located in the vicinity of Budharaja Hill which is the heart of Sambalpur. It has created a new benchmark in hospitality with its unique facilities, services and ambiance. The grand siba offers voluminous banquet facilities,unique entertainment concepts,capacious coffee shop,the dynamite furnishings which will make your experience 24 karat sparkling . You will be delighted by marvelous architecture and miraculous interiors, ensuring that your experience will be historic.
The grand siba has established its striking present in the hospitality industry offering traditional hospitality and modern conveniences,we take pride in delivery a unique local experience,as well as an assurance of quality and comfort . We offer to guarantee hustle free stay.

55 Air-conditioned double bedrooms and suits
Banquet hall and conference hall.
Multi cuisine Restaurant and coffee shop
Bar and rooftop lounge
Incredible Ambiance & Food
Undisputed Choice for Corporate & Private Events.
Rated among the best in Hospitality Industry
With all its facilities, the hotel is true "a pearl in hospitality" offering a complete range of facilities befitting a 3 Star Hotel as well as the Best Hotels in Sambalpur.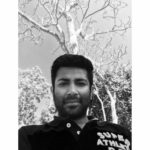 Beautiful Hotel, Bright modern rooms. Huge Banquet, Spacious coffee shop , best hotel in sambalpur as well as Certainly a gem 💎 of a property for our City of Sambalpur.
Chintan parmar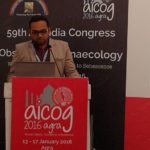 Very good hotel...looks exotic... Standing out amongst the rest! And for a change in a different locality than where all hotels r clustered in sambalpur
Bismoy Sarangi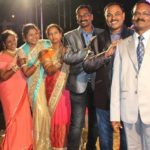 One of the best luxurious hotel in western Odisha having all facilities and amenities. Best place for corporate meetups, In short, one of the best HOTEL IN SAMBALPUR
Raj kishor Patra
Even Before You Ask for It, It's Already There!
THE GRAND SIBA  , the best Hotel in Sambalpur loves to pamper its guests in every possible way by taking extra care of various services and facilities.
Facilities & amenities provided on complimentary basis
­ Basic Wifi
­ Fridge
­ In-room tea/Coffee Maker
­ Pick up or Drop Services
­ Minerals Water
­ Basement Parking
­ Safety Locker
Facilities on charge
­ Laundry
­ Doctor on call
­ 24 Hour Travel Desk
­ Meeting rooms/Banquets
­ SPA
­ Roof Top bar
­­ Restaurant & Bar
­ Coffee shop
­ Wellness & Fitness